LIBBY SANDRIDGE
Known as one of Lake Anna's Grand Dames of real estate, Libby Sandridge marked her fifteenth year as a local agent in 2020. This full-time resident of the Lake Anna community is known by clients and other agents for her no-nonsense approach to selling homes and land, a deep and diverse client base, and an enviable knowledge of the lake's 125-plus communities she gained after a leap of faith and years of hard work.
"My husband was working at North Anna and we lived in Charlottesville," noted the 65-year-young Lake Anna agent. "We decided to move closer to the lake and for me to change careers but remain in sales. I obtained my realtor's license in August 2005 and started out with ReMax Lake & Country, winning the ReMax Executive Award my first year. (Which, by the way, is the lowest selling year I've had since I've been in business!) I wish I would have changed careers sooner – I love, love, love real estate."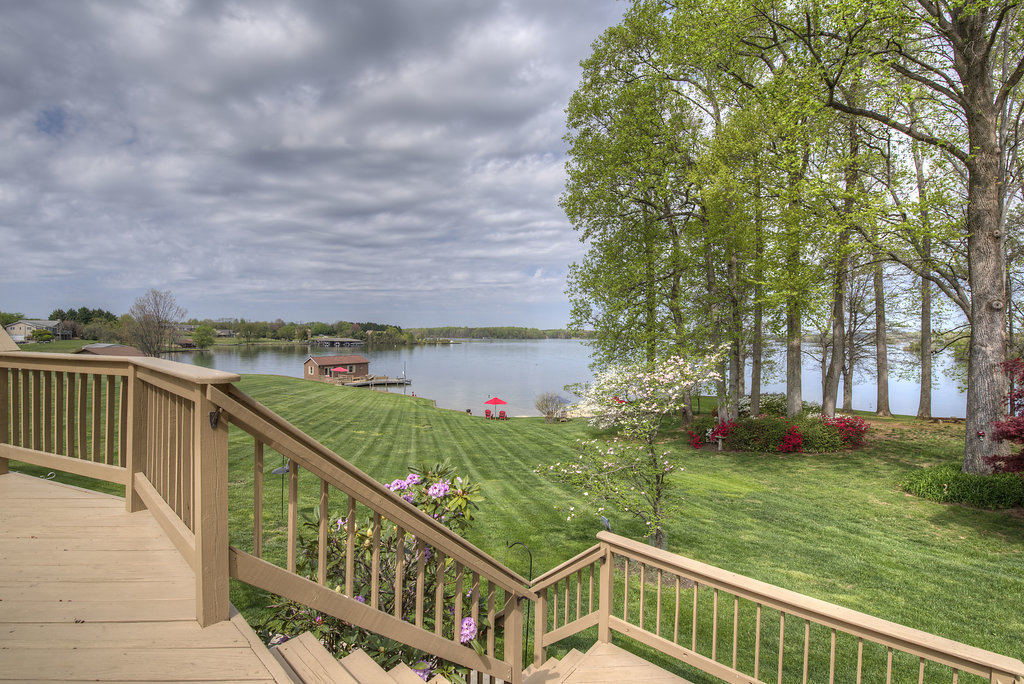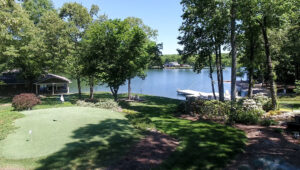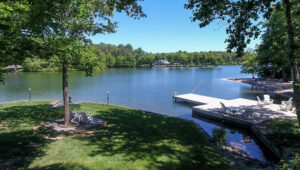 When ReMax Lake & Country was sold, Sandridge made several changes and settled to the current brokerage she calls home: Dockside Realty. She explained that she had many agents at ReMax who helped her early in her career, and she continues to keep in touch with many of them. This is one of the many "people" skills that sets Sandridge apart.
"Being able to work with other agents and to listen and educate my clients when it comes to Lake Anna is what I think is important to success and customer satisfaction," she emphasized. "I know many agents (local and non-local) that do not inform their clients about the lake, especially the differences in location and information regarding waterfront development. Uninformed clients can be a recipe for failure, and knowledge is so crucial for buyers."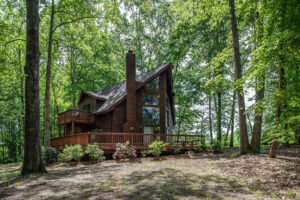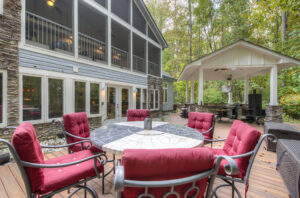 While customer service hasn't changed much over the years, Sandridge has seen a change in the way real estate is advertised around the lake. "The major change in real estate is the marketing," she said. "A lot of what we do is online now with social media marketing using Facebook, Twitter, and LinkedIn."
High-end sales have also increased as property values have gone up over the years, noted Sandridge. Lake Anna has had many million dollar plus listings, and this year is no exception, with over 23 sold, pending, or currently listed for 2020. "I have had sales over $1 million, and several were within $100,000 of each other at $1.5 million," she recalled.
Where is Lake Anna real estate headed in the near future? Sandridge thinks we are in for a nice ride up the appreciation graph, with higher end homes drawing competitive bids in many cases and land sales beginning to catch up.
"The Lake Anna community is very desirable for many folks that live north looking to relocate or retire to a less stressful environment," Sandridge explained. "With better wireless service providers and a commercial real estate market that is catching up with all our new residents, there's no real end in sight to the potential of a real estate adventure here at beautiful Lake Anna."