BATTLEFIELD HOMES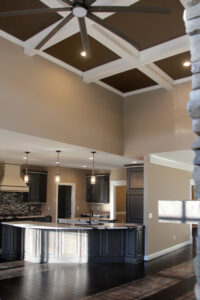 Battlefield Homes is approaching its thirtieth year building custom homes at Lake Anna. Located west of Fredericksburg, the company builds about half of its homes at Lake Anna and half in the Fredericksburg area.
From their first year in business – 1992 – through today, Battlefield Homes has remained a small business dedicated to friendly, personal attention to each of their homeowners. The company focuses on custom designs (drawing plans in-house), quality homes, and a process that recognizes the importance of their relationships with customers and those with whom they work.
Many of Battlefield Home's clients can't find what they want in an existing home or with a larger builder that offers limited options and designs. They often hear the words "the last home we will live in," which translates to features and designs that are unique.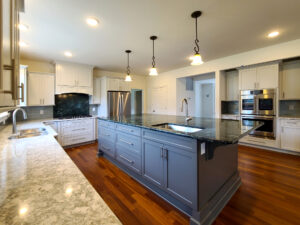 As a custom designer/builder, Battlefield Homes can respond to the homebuyers' desires (and the market) quickly. In 2020 (where life has been turned upside down), they have had customers looking to escape the city or suburbs and move to a home with features like home offices, home gyms, and outdoor living spaces on larger properties. Their designs are quickly mirroring this new reality, and their latest home plan, the New Market, reflects this, yes… new market.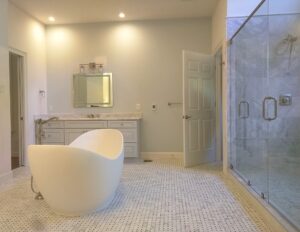 Battlefield Homes' design process is tailored to each customer. The home may start from their own design library or from plans customers find online. The final plan usually ends up as a combination that incorporates the best of two or three designs with new elements that fit the individual homeowner. The fact that they are a builder allows Battlefield Homes to design while keeping their eyes on estimates, costs, and the homeowner's budget throughout the process.
Relationships are at the heart of Battlefield Home's business. Many of their employees and sub-contractors have worked for them for 20 years or more. They count themselves as fortunate to have a great group of people who are loyal, trustworthy, talented, and hard-working. The same goes for their customers; Battlefield Homes is looking for a good group of people to work with on a home that represents their dreams for their future. They have had several repeat customers return to us to build again, which is a testament to the quality of their people and their work.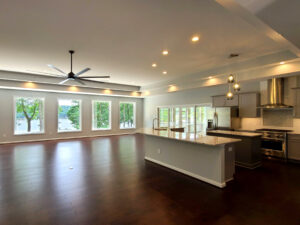 After almost 30 years, Battlefield Homes has company habits, reminders, and mantras they return to repeatedly. For example: "If it were my home, what would I do?" This is the simple practice of putting themselves in another's shoes – and it is good business.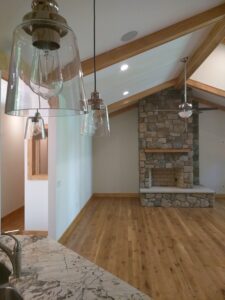 The greatest satisfaction comes from their customers, who have given them words of feedback such as: "Moved into our new home, and it is truly everything we wanted," "I love coming into this extraordinary home," "We will have wonderful memories in our lovely new home," "Always presenting themselves as professionals, courteous, and friendly and responsive," and "We are grateful to you for delivering to us this home that we will enjoy for years to come."
The whole crew at Battlefield Homes is grateful to their homeowners for their business and friendship!